Front-End Development

Company

Creating a pixel-perfect web and mobile app requires skill and experience. Adequate Infosoft front-end developers design a customer-centric, interactive, and user-friendly application compatible with any platform mobile, desktop, tablet, and wearable device.

Connect with us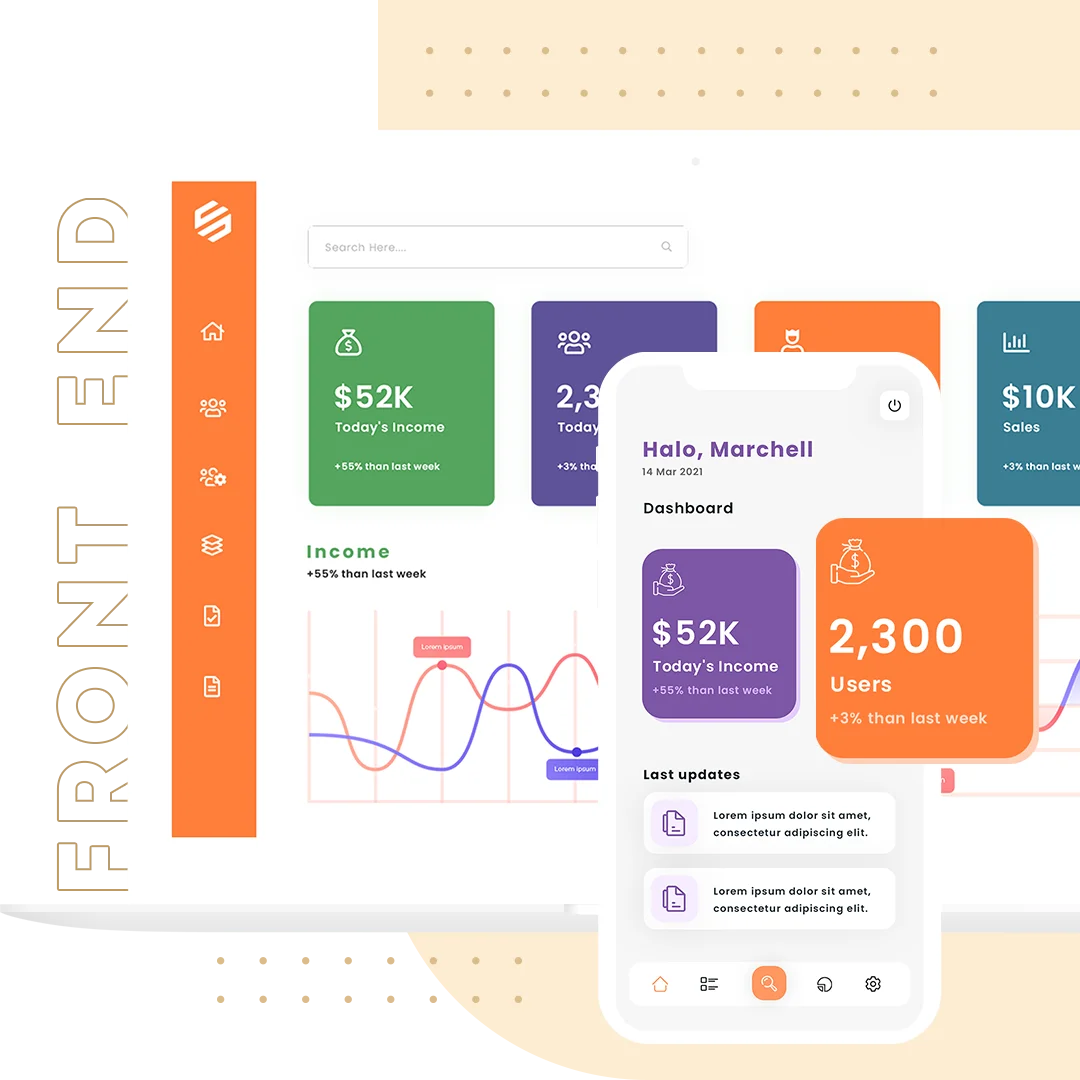 Front-End Development

Services

We aim for the customer-satisfaction and therefore, our focus is to offer quality front-end development services. Our 12+ years of experience in this field allows us to create a unique, well-known, trendy design for your application. The first impression of an application must be attractive and our front-end designers will help you build that.
Custom web Development
With the help of new technology and frameworks, our developers will design high-performance, intuitive, and rich applications for clients. We use cutting-edge and advanced front-end technology for a unique design.
UI/UX
Design
We have decades-old experience in designing interactive UI/UX applications for businesses. We can also create a cross-device customer-entric interface which is a more complex and sophisticated interface to make applications handy and trendy.
AMP App
Development
Loading a page is a big concern for most businesses because a sophisticated UI/UX can slow the loading of an application. Our developers make sure to create a fully functional page with a good loading page speed.
Cross-Platform Development
Cross-platform frameworks and PWA standards will help the customers to experience functions on multiple systems simultaneously. An application with cross-platform compatibility is will give you an edge over your competitors.
JavaScript Development
JavaScript frameworks are the best to develop front-end web development and mobile development. We use all the latest frameworks such as Angular, React.js, and Vue.js. Our dedicated JS front-end developers write code from scratch to create a unique design.
Front-end Architect and Design
Our developers have expertise in front-end design and architecture to build a performant UI/UX. They are familiar with the processes and tools to amplify the code quality and improve the efficiency and quality of an application.
Hire Front end

developers

Adequate Infosoft is the leading custom software development company in India that has 12+ years of experience in the IT sector providing our services to more than 30 countries in various sectors. We have successfully delivered our services in various sectors including health, automobile, finance, e-commerce, etc. A positive reaction from our clients encourages our team to put in more effort and offer the best custom software development services.

Hire our front-end developers to get a unique and attractive front-end solution to reach a maximum targetted audience. An attractive and interactive application will not only give you an edge over your competitors but also make you demandable in the market.
Technology

We Use

Our developers are handy with cutting-edge technology to develop front-end applications. The best part is that each framework and tool is updated every once in a while to bring new advancements and features to the application.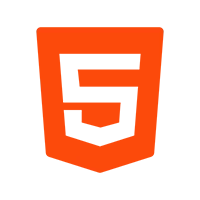 HTML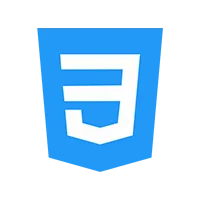 CSS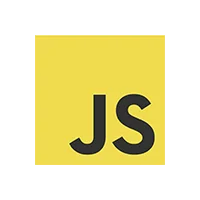 JavaScript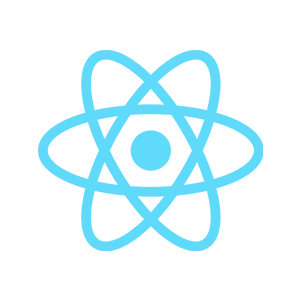 React JS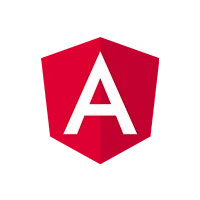 Angular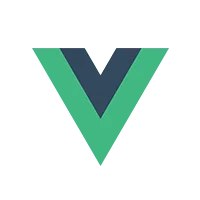 Vue JS
Case

study

We have built the projects for small, medium, as well as large-scale industries. The case studies of some of the react native app development that our developers have successfully delivered.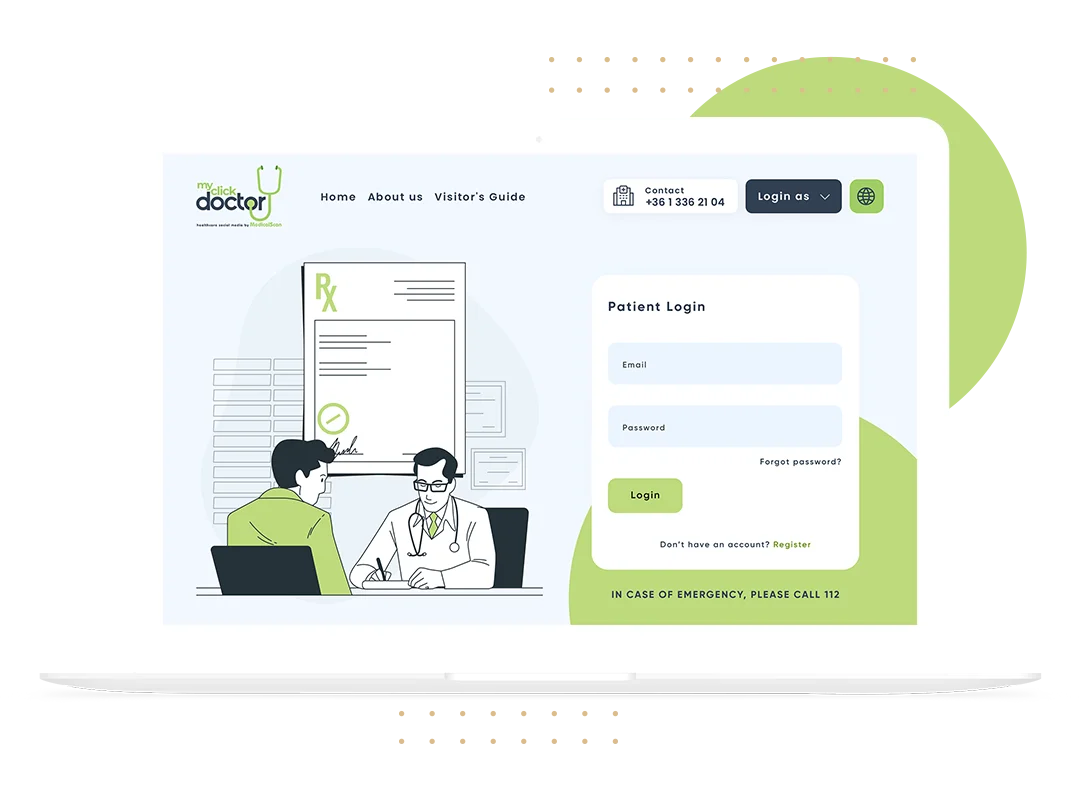 Telemedicine

Platform

A renowned interactive virtual private clinic platform and a one-stop digital Telemedicine platform named 'MyClickDoctor'. This will skip the struggle of booking appointments during this Covid-19 pandemic. The client wants to provide various channels to contact doctors such as posting a health query or booking a slot for real-time face-to-face consultation over PC or phone.

View Case study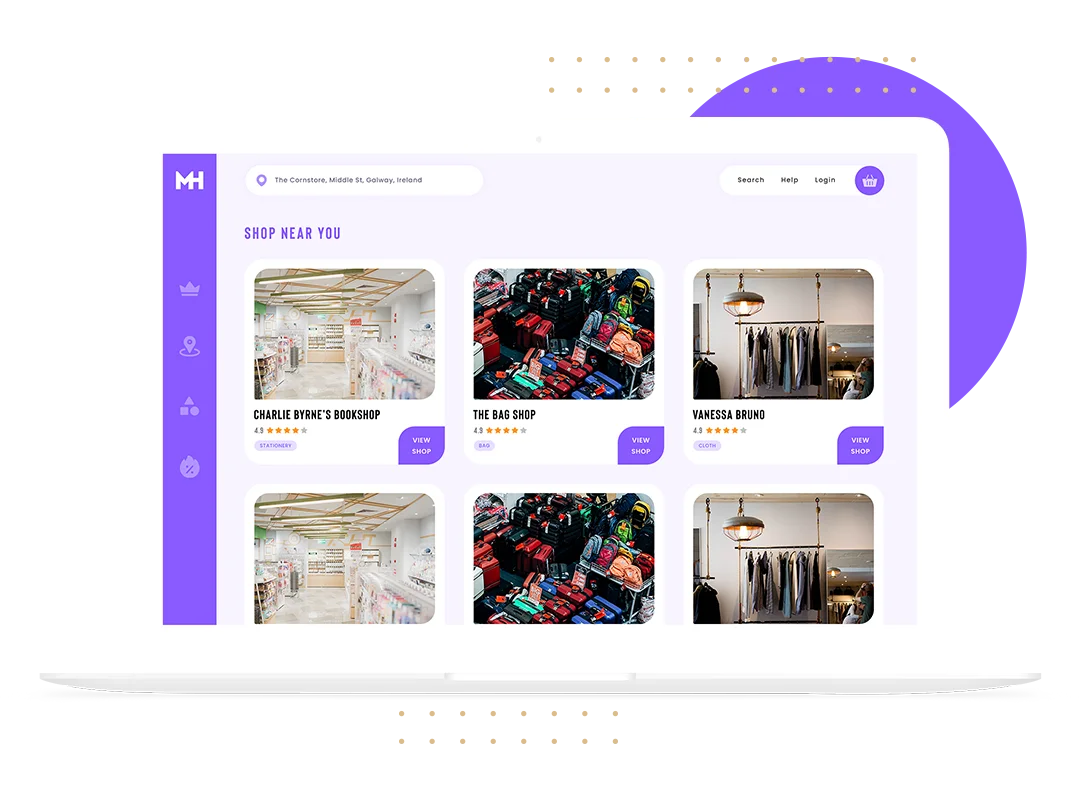 B2C Marketplace

Platform

A B2C for someone who is able to build a marketplace app for both iOS and Android and a website like Depopas you referred. The client wants a website created in people could also use to purchase and browse, so sellers who have posted items for sale through the app, will be able to attract customers through a website as well as the app.

View Case study
Why

Adequate Infosoft

Adequate Infosoft is a leading front-end development company that strives to deliver a quality product within the deadline. Our development team which includes front-end developers and testers ensures that the final product sent to our client is well-functioned, and has features, and processes.
Graphic Designer
A graphic designer ensures to put every aspect of the designing part makes an application attractive. Not only this, they have to ensure that every given feature and function is in sync and works properly. Adequate Infosoft inculcates skilled and experienced graphic designers that include trendy and unique graphic designs.
UI/UX
A clean and quick responsive interface has always been a focal point of advanced applications. We ensure the high speed of the loading page, quick response, and easy way of navigation of an application with graphic design.
Development
There might be many React.js, Vue.js, and Angular front-end development companies but they lack the skillset which requires to build a user-friendly application. For an efficient and functional interface, a skilled front-end developer is required, and Adequate Infosoft has the best developers to build your applications.
Frequently Asked

Questions

Adequate Infosoft has an experience of 12+ years and has successfully delivered more than 100 projects in 30+ countries. We have proven experience in creating customer-oriented web and mobile apps that will boost the ROI.

We make sure to respond back within a week of your first contact. We first analyze the projects, requirements, and availability of developers.

Each framework has its own pros and cons and the choice of the framework depends on the type of project. Design and development play a key point in selecting the most suitable framework for the application.