Laravel Web

Development

Build an excellent web application with the most popular Laravel framework. Leverage our complete Laravel web application development services for a robust, flawless, feature-rich, and secured application.

Connect with us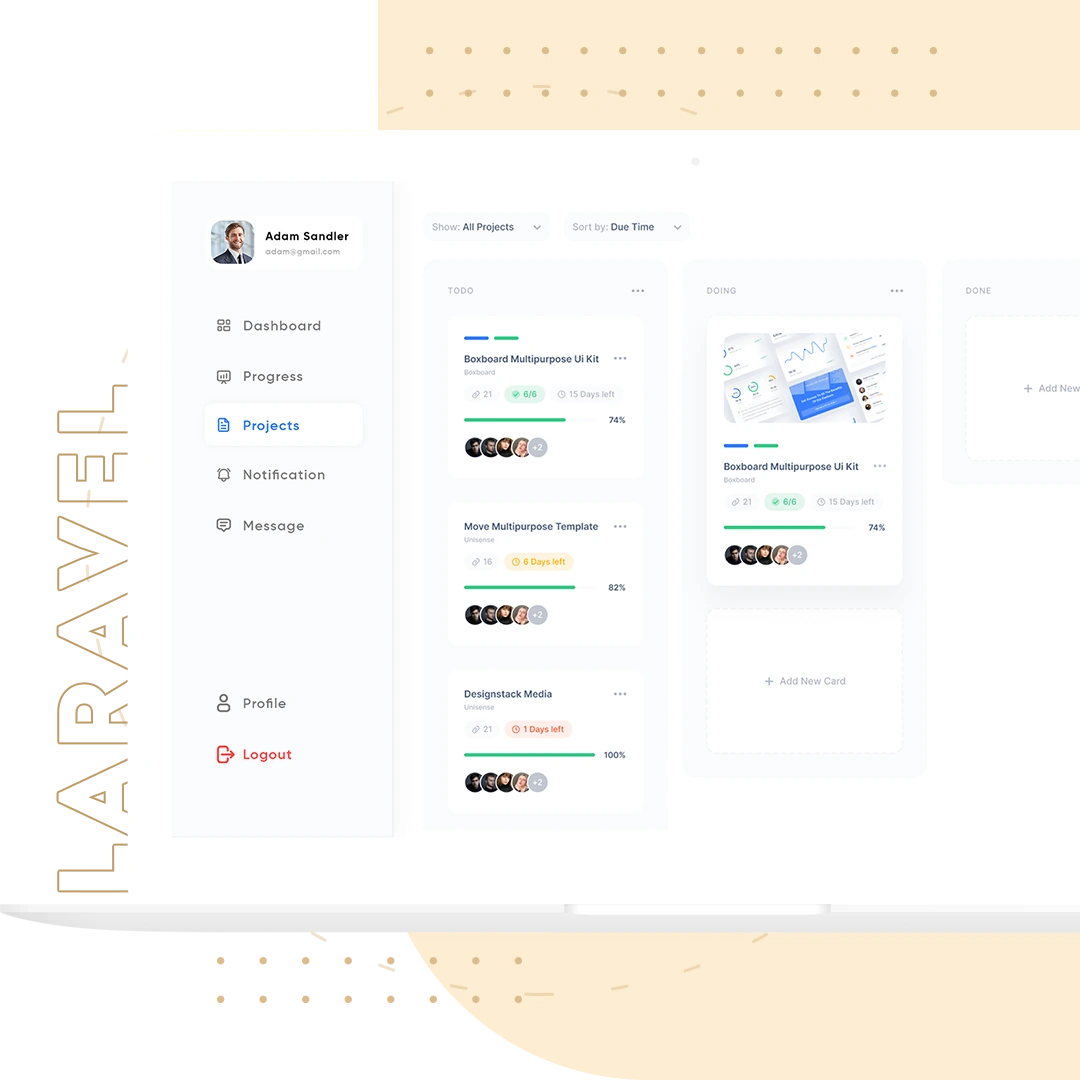 Our
Services
Adequate Infosoft is a leading Laravel development company in India engaged in delivering end-to-end Laravel development services for various small businesses, enterprises, and organizations.
Enterprise
Solutions
We own a team of professionals who have immense knowledge about this trending Framework. The in-depth knowledge allows us to handle client queries and accomplish Laravel-based enterprise solutions with the best feature and functionalities.
Custom Web
Development
Hire our Laravel web developers who always bring new and unique ideas to make the application look more attractive and appealing. We strive to use technology in the best possible way by integrating other tools to deliver the best sort of custom Laravel web development services.
Trade Platform
Development
Over the past years, we have successfully delivered multiple trading applications. Laravel is one of the best frameworks to build a feature-rich and custom application. Connect with us to develop a user-friendly web app.
API
Development
Laravel API development services are focused on creating custom APIs that can be used to integrate web applications with other software systems. These services involve designing and developing APIs that are secure, reliable, and scalable, as well as implementing best practices for API design and documentation.
CRM
Development
We are one of the leading Laravel web development companies that provide CRM development services that help us to identify the weak points in a business and find solutions for them. Our team has successfully delivered multiple CRM applications for a wide range of industries.
Support &
Maintenance
We provide support and maintenance of the application even after the completion of the project. In case you want to upgrade your app, our team will help you with that and make your app more interactive and friendly.
Case

study

We have built projects for small, medium, as well as large-scale industries. The case studies of some of the Laravel app development that our developers have successfully delivered.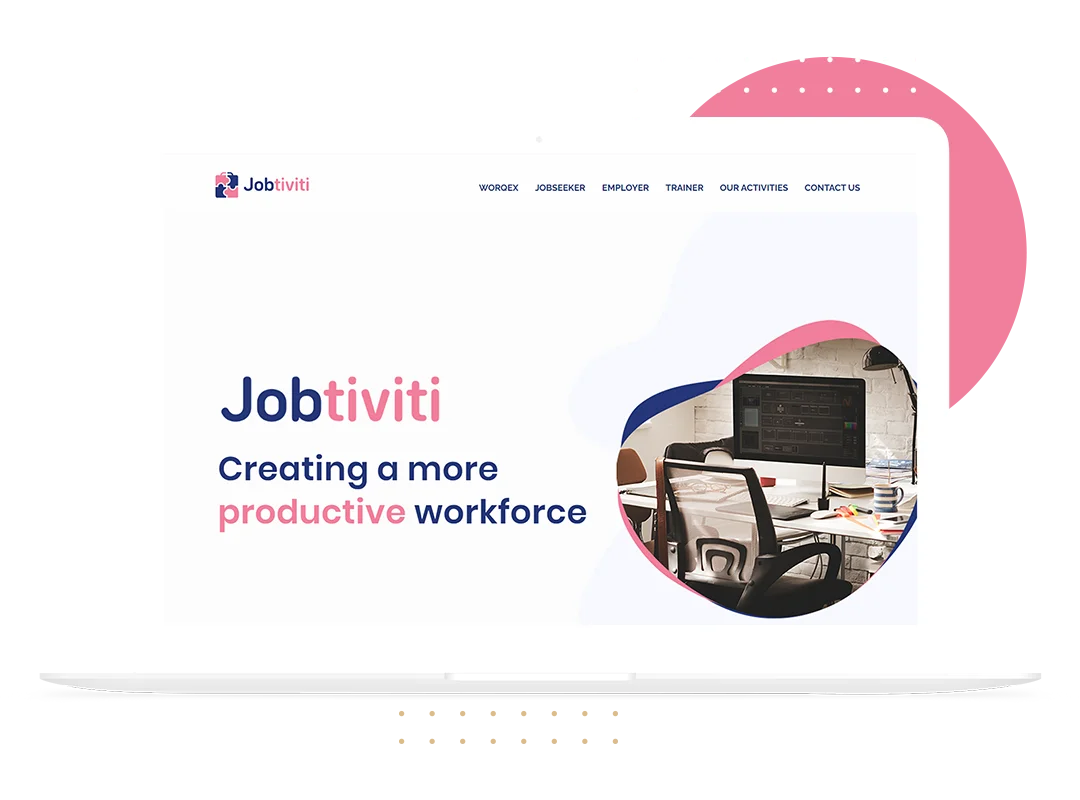 Recruitment & Professional E-learning Platform

(Jobtiviti)

A social job-seeking app that can help candidates to apply for their choice of jobs easily with true potential.Our main to make the development of this recruitment and professional e-learning application (Jobtiviti) straightforward. Hence first of all we choose to identify the Target Audience.

View Case study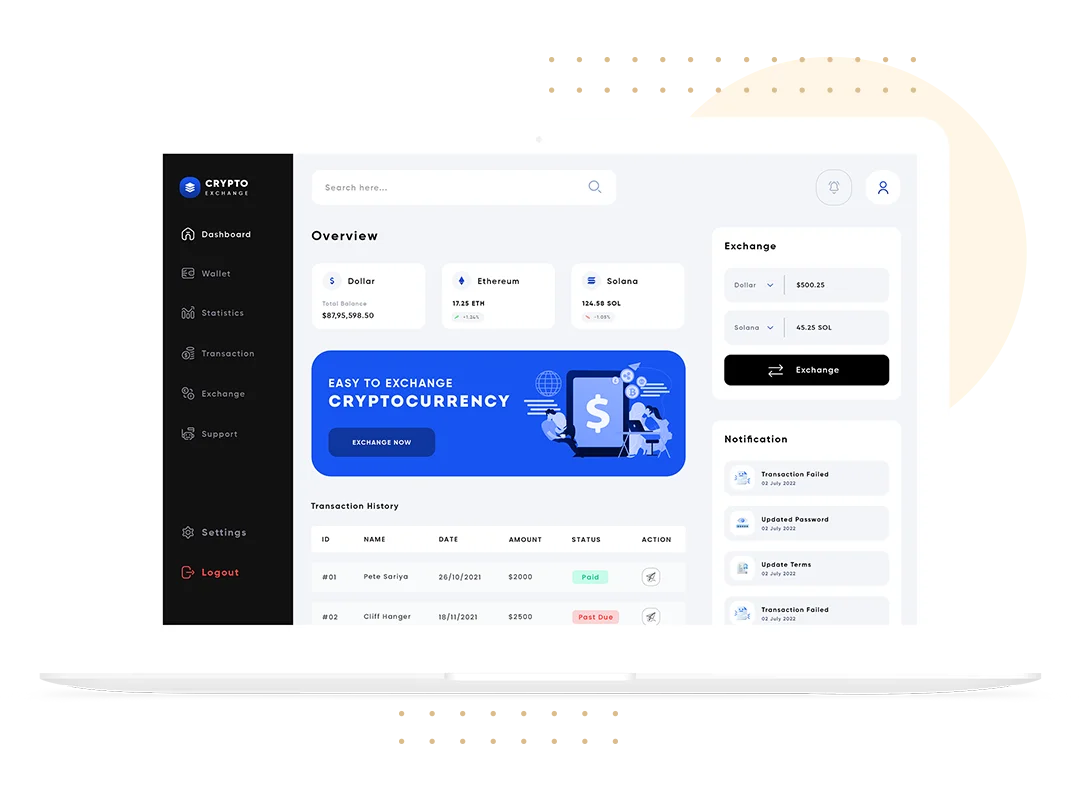 Cryptocurrency App

Development

Under this project, clients were looking to develop a currency exchange platform for cryptocurrency inbuilt with all the industry-leading features. We have provided institutional-grade security and a world-class Trading feature so that customers can trade crypto seamlessly.

View Case study
Key

Features

Laravel is a feature-packed framework suitable for all types of app and web development projects. The explicit graphic design in Laravel enhances the overall interface of the website or webpage. Hence this is mostly used for the development of highly interactive pages.
Fast and quick
Coding in the Laravel framework is easy and fast and hence you can modify your codes and create an all-new application. Also, the wide range of libraries and software supporting Laravel help developers complete a complex project without additional court.
Flexible
Laravel framework is open to adapt chances unless the coding is not executed. It can easily adapt to changes so no need to worry about fluctuating programming language market trends because it has no effect on your app.
MVC Support
Laravel supports MVC architecture hence it is the ideal technology for the development of scalable web applications. Moreover, the sorted architecture of Laravel is something that helps even novice developers to create a decent application with different in-built functions.
Easy Unit Testing
Hardly any framework comes with a unit testing feature but Laravel being a pioneering framework supports these features. There is an in-built testing unit in the Laravel framework that tests all the modules including functions, interfaces, and procedures, to check the scalability of the application.
Frequently Asked

Questions