VirtoCommerce

Development

Our full-fledged Virto Commerce developers have gained world-class quality and experience in development services with a satisfied client base in Germany France, Spain, Poland, Denmark, Ireland, Ukraine, Belarus, The Czech Republic, Romania, Bulgaria, Ghana, South Africa, UK, US, Singapore, Netherlands, Malaysia, Sweden, Australia, New Zealand, and other European & Asian countries.

Connect with us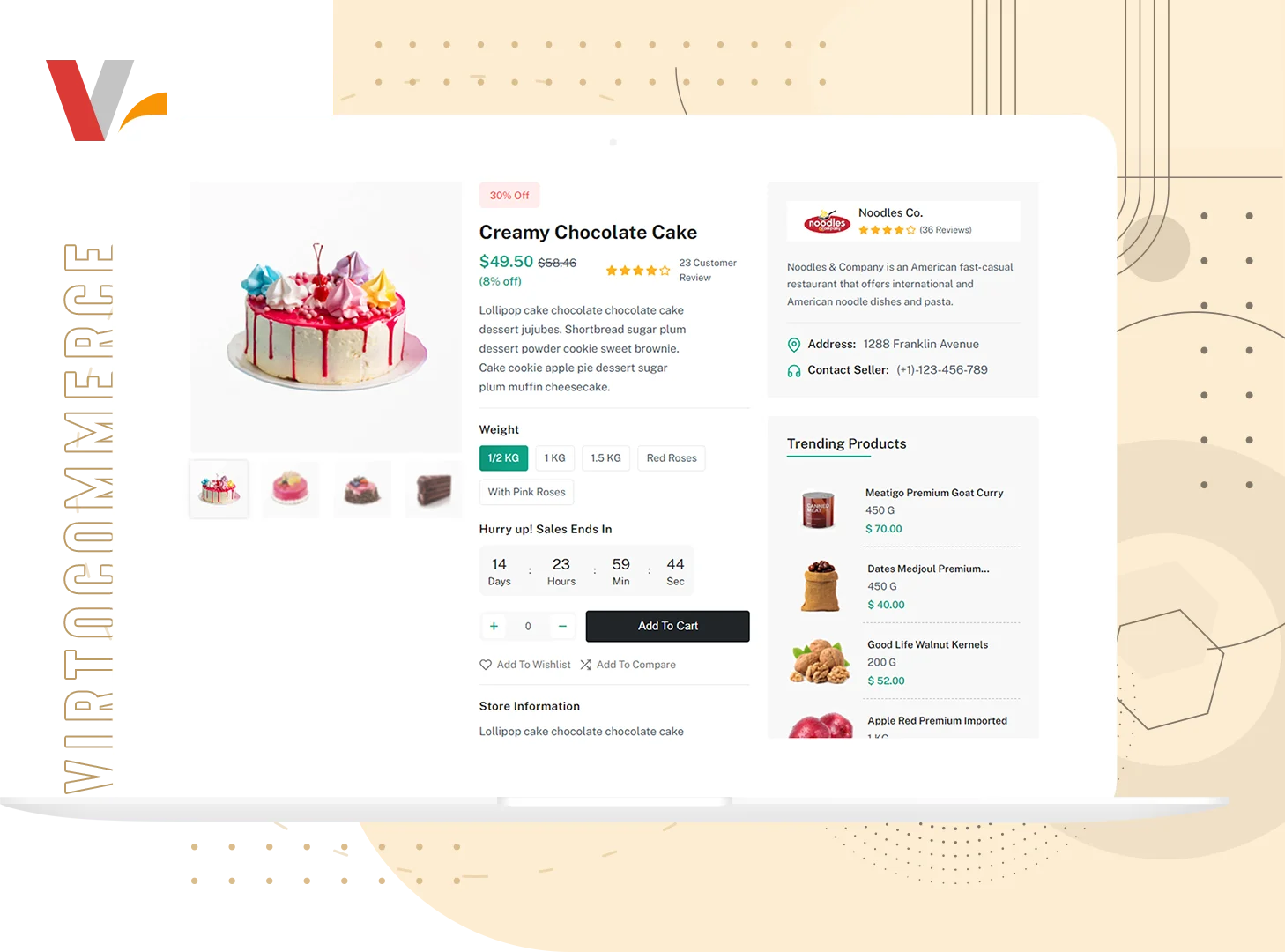 How Adequate Infosoft is Unique
in Virto Commerce Web

Development Services

As a reliable Virto commerce web development service provider, we are building a high-quality online store in a promising way. Our highly trained programmers integrate everything into your e-commerce site and empower customers to expand their online business without geographical boundaries.

Whether it's catalog management, order management, inventory management, sales management, or secure payment gateway integration, we do everything we can with the best possible efforts.

CONTACT Us
Hire Adequate Infosoft for
Virto Commerce

Development

Virto Commerce is a secure and easy-to-use online shopping cart platform designed and developed for small, medium, and large businesses willing to choose Microsoft-based open source e-commerce solutions. Virto Commerce has a number of features such as catalog management, product management, customer and coupon management, and an efficient back office to handle day-to-day routine tasks. The Adequate Infosoft will help you find the help that best suits your needs.
Hire Virto Commerce Developers of
Adequate Infosoft For

Expressive Coding
Template Design
The perfect template will better connect your website visitors. We provide amazing template design services to help in this regard.
Website Development
Developing a full-fledged and functionally rich e-commerce website is our trend. We analyze all nuts and bolts to provide a customer-friendly site.
Customization
The client's requirements always come first. We first analyze the needs of our valued and reputed clients and tailor our services accordingly to meet their needs effectively.
Migration
Technology is changing fast. People love to explore user-friendly eCommerce sites. Without losing the existing features we migrate your other platform-based online store into Virto Commerce.
Plug-ins Development
Uniqueness is in demand. Hire Virto Commerce experts at Adequate Infosoft as we build and integrate powerful plug-ins to your eCommerce website.
Support & Maintenance
We provide 24-hour support and maintenance services to take care of your eCommerce site.
Benefits of
Virto Commerce

Development
Highly Scalable
It is installed on the Microsoft Azure cloud platform, making it easier for users to scale and perform on-demand.
Competitive Platform
Virto Commerce is based on .Net 4.5 and many of the latest technologies widely used, such as Entity Framework 6, MVC5 / Razor, WCF, OData, Workflow Foundation, WPF, HTML5, AngularJS, and more.
Highly Flexible
The ASP.NET-based e-commerce platform is literally a framework and not a rigid platform like others. It, therefore, makes it easier for developers to develop and integrate new features into an existing e-commerce solution.
Easy Management
Virto Commerce helps businesses grow and easily manage their key activities, such as catalog management, managing multiple online stores, order management, property management, inventory management, and more.
We, at Adequate Infosoft, strive to help e-commerce entrepreneurs transition their e-shops seamlessly from existing platforms to the latest Virto Commerce theme. Our team of professional Virto Commerce developers has experience with Virto Commerce and is able to deliver a robust online store that meets all your special marketing and catalog management needs. Our in-depth knowledge of Virto Commerce and a clear understanding of the variety of tools and uses will help us offer customized Virto Commerce solutions to help you grow your business. Hire Adequate Infosoft to get top-quality solutions at competitive prices.
Email your requirements or call us at: